Free E-Book



How to Complete a 1031 Exchange with a Private Equity Sponsor
Grow Your Investment Capital and Diversify Your Portfolio, While Deferring Capital Gains Taxes Over Time.
After reading this e-book, you should have a requisite understanding of the 1031 Exchange process from top to bottom, what the benefits and risks associated with a 1031 Exchange are, and how to successfully conduct one with a private equity sponsor.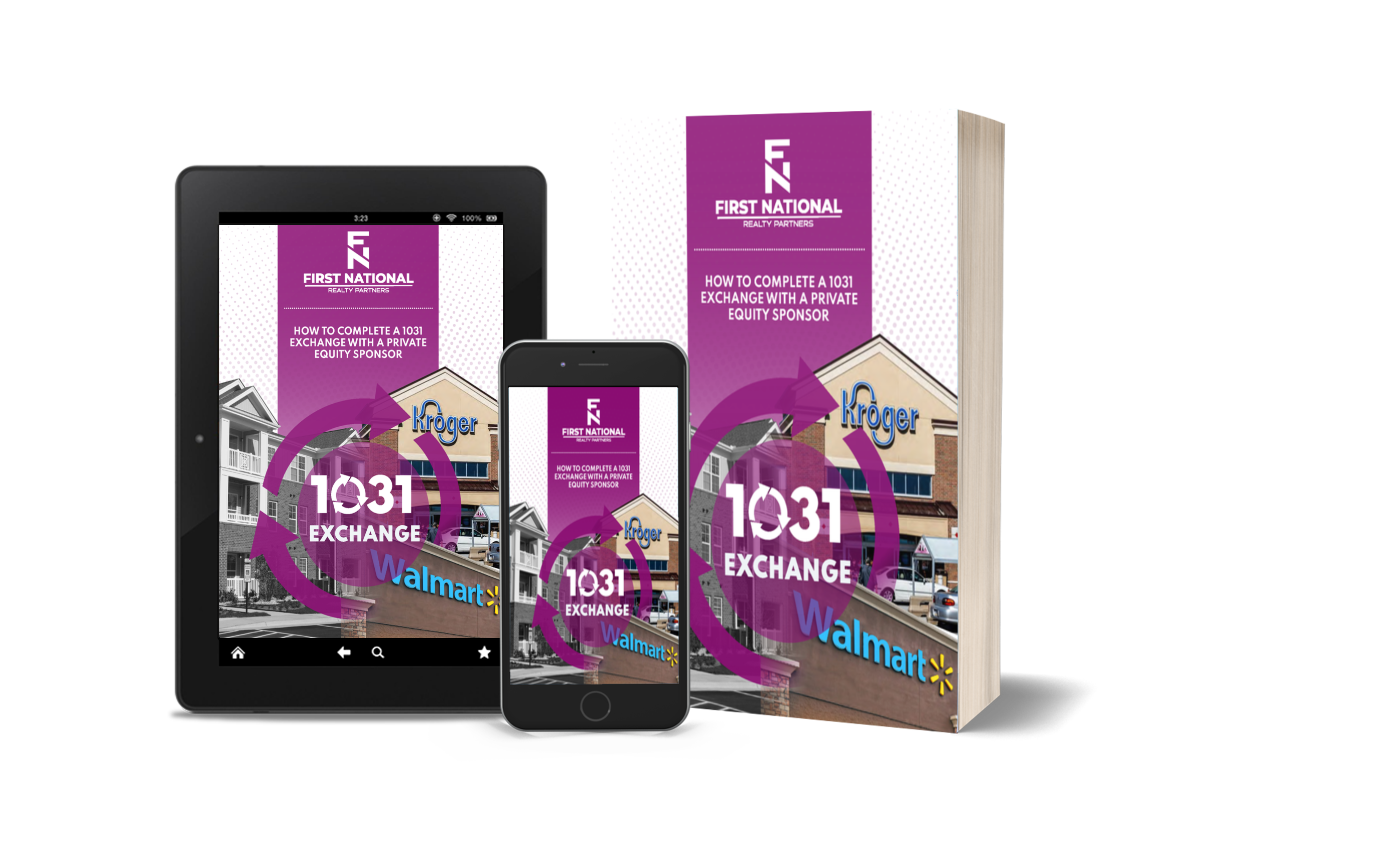 How you can qualify for a 1031 Exchange
The 4 different types of 1031 Exchanges and which one is most commonly executed
How to defer your capital gains taxes

indefinitely

How to effectively diversify your real estate investment portfolio using a 1031 Exchange.
The 4 primary risks you'll face when conducting a 1031 Exchange
How to find the most suitable replacement property for your 1031 Exchange.
Our simple, 4-step process to help you get started with your first 1031 Exchange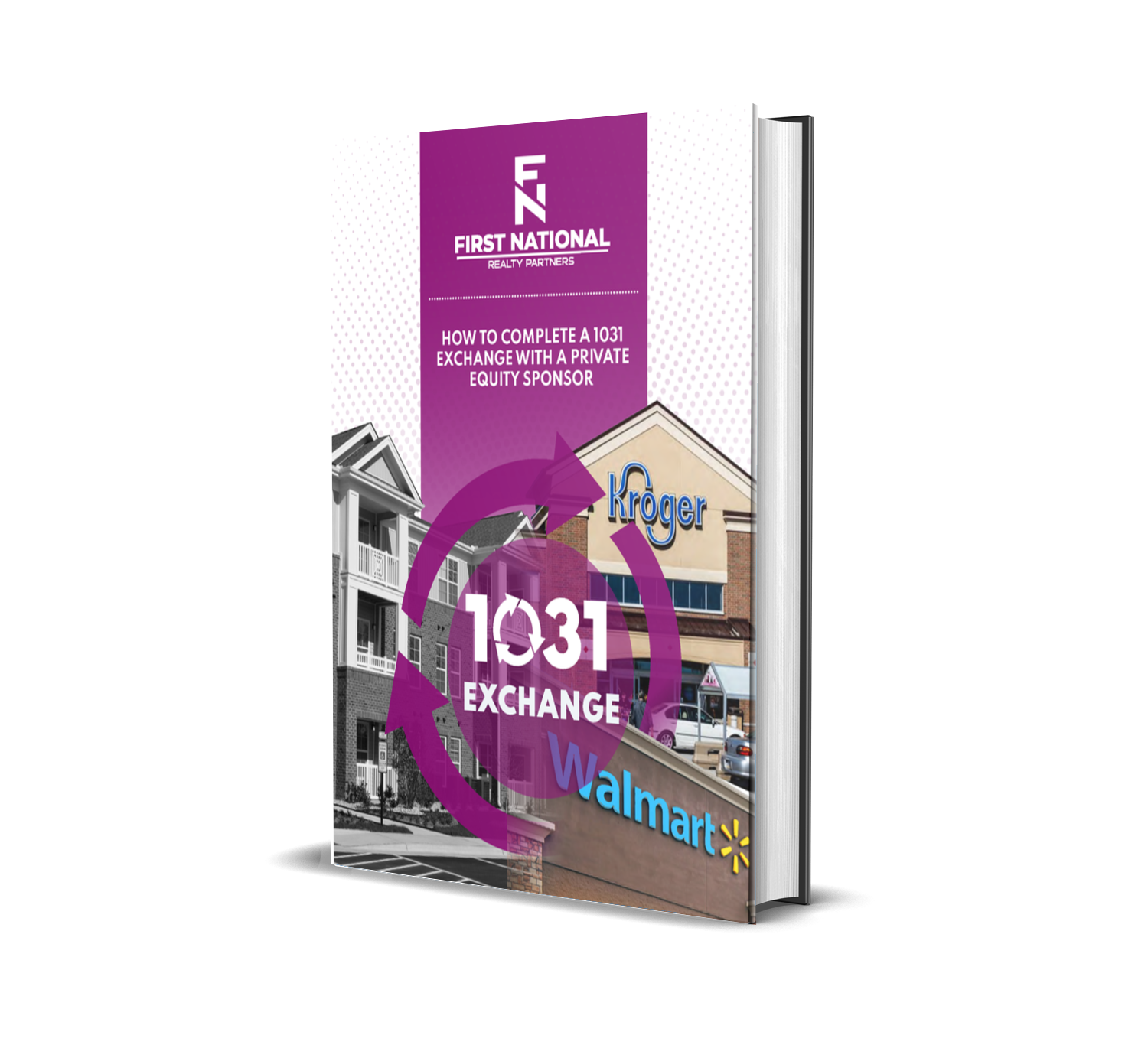 Download Your Free E-book Now!
Written by Investors With Decades of Experience Acquiring, Managing, and Selling Commercial Real Estate (CRE) Assets.
© 2020 First National Realty Partners
NOTICE: This website and the content presented herein is not directed to any person who is a resident of the United States or U.S.-territories or the resident of any other particular jurisdiction. This website and the content presented herein is not an offer to sell or a solicitation to buy securities, commodities, or any other form of investment or product. An offer may be made to accredited investors only pursuant to Rule 506(c) of the U.S. Securities Act of 1933, as amended (the "Act"), by an authorized representative by delivery of a complete copy of an offering memorandum including all exhibits. By using this website, accessing any material contained on this website, registering, requesting a password, or by clicking a "submit" button or the like, I hereby acknowledge, agree and warrant, under penalty of law, that (1) I am an "accredited investor" as defined by Rule 501(a) of the Act; and (2) my typed name on the electronic registration form, if submitted, is my electronic signature and is the legally binding equivalent to my manual handwritten signature.